So I am getting ready to go to my first World War 2 reenactment in January and I have been planning my winter wardrobe for it. I will be there 5 whole days for this immersion event so I need two dresses, 2 skirts, 2 blouses, a few cardigans, and a coat and shoes. Here is the
website
for the battle of the bulge if you are interested.
Here are my two dream dresses for the evening dinner/swing dance Saturday night.
You can see both of these patterns on pinterest on my board if you re interested. My user name is SingingDaily91.
I love the dress above because of the sweet heart neckline and the twisted side detail. I wish I could drape patterns to make the dress on the left above.
The dress pattern below is also pretty similar, but not exactly.
The dress below is another I found via pinterest and I am in love! If only I could make this and have a place to wear it! I just have to find the pattern somewhere.
Now the practical things I am actually sewing. I am cutting out my bullet bra and red dress today.
I definitely need a warm robe for those chilly evening in the barracks after the days events.
I have been wanting to sew up the below pattern for some time and I am glad I have this pattern in my stash. I will sew it up in a navy polyester with a silver pin stripe.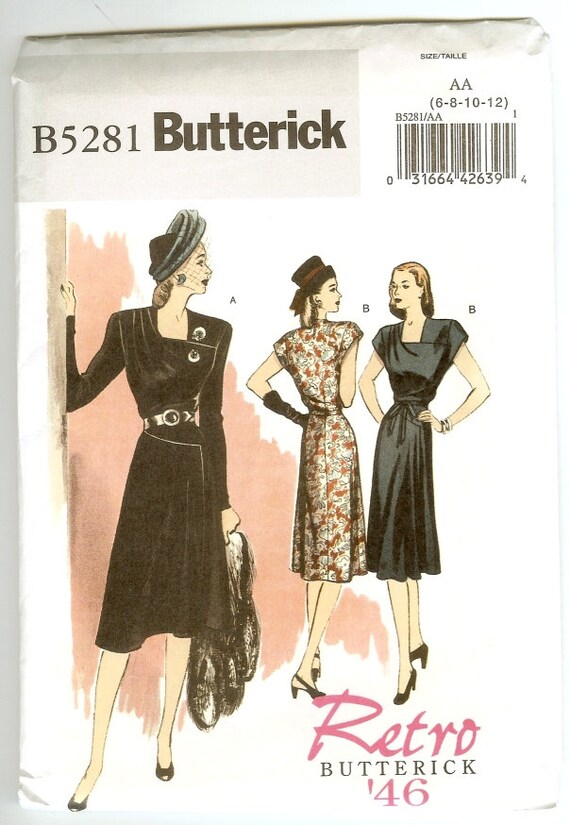 I plan to start on my under garments today. I might also cut out a slip. I will post pictures of the pattern later.
I hope this post was fun to read and I will definitely post updates when I have items to show and share.
God bless!
Rebecca